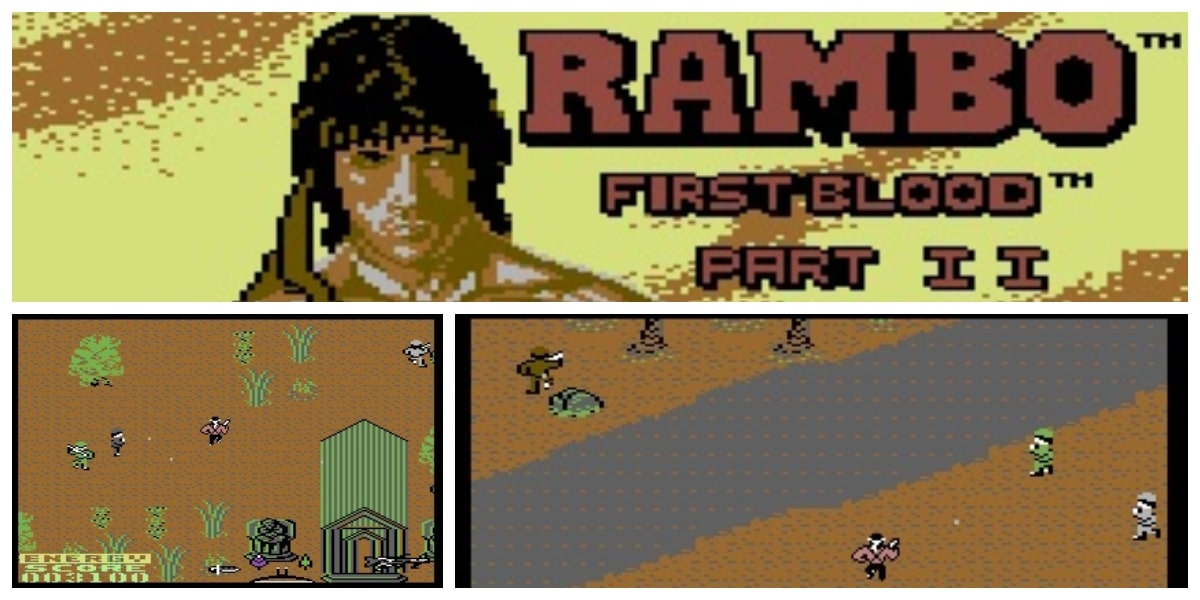 What's better than starting 2021 with a nice retrospective of a smash-hit Commodore 64 game? And what's better than following in chronological order the games present in the beautiful Martin Grundy's calendar? So let's start with Rambo II.
Based on the infamous 1985 movie of the same name, Rambo is a run-and-gun game [published by Ocean in January 1986 and] inspired by Commando and  Ikari Warriors. With an outstanding Martin Galway soundtrack, superb presentation and addictive gameplay, Rambo was well received by CommodoreUser who scored it 4/5. ZZAP!64 however, were initially unimpressed, giving it just 65% on its original release. Yet a couple of years later, the budget re-release was awarded a 96% ZZAP! Silver Medal and described as "a game which no self-respecting C64 owner should be without."
Therefore, in these first days of 2021, what's better than retrieving this title and giving it a go on its original hardware. We do need some action-pack action otherwise the festivities and the lockdown will turn us into the Marshmallow Man of Ghostbusters…
Text and inspiration taken from Martin Grundy calendars; pictures courtesy of Lemon64.
Follow Us... Inspire Us To Get Better... Keep The Flame Alive
About Post Author