Unboxing The Queen's Footsteps For The Amiga
Although not as good as 2019 in terms of quality releases 2020 was yet again a good year for new Amiga games and quite varied too and since I am still trying to catch up with my reviews means that I am still far from close to having reviewed all boxed 2020 releases, that said, they will be done when I find the time and energy to do them.
The Queens Footsteps is the fourth Poly.play Amiga release in my collection so far (all reviewed too (1. 2. 3.)) and if one thing has been proved by them so far then it has to be that they really know how to make a proper collectible boxed game.
The first impression I got from looking at the box was – Woah, I've never seen such an Amiga box design before -, the style is very Art Nouveau's ish and it is absolutely gorgeous.
Imagine having this box on a shelf in a shop and browsing customers would start asking about the game and to look closer at the box and so on, yes that is basically what I used to do in shops that sold games back in the day (LOL), pretty sure most storekeepers got very fed up over the years.
The back is another good-looking one although not as ingenious as the Zerosphere one was but by all means it sure is a looker and well presented/laid out. The style from the front is nicely carried over to the backside, it really looks like an old game.
As with Poly.Play's other games, this one also comes on a floppy as well as a MicroSD card, the MicroSD card also got a few bonuses on it so make sure to check it out if you are into extras.
The floppy & MicroSD card label is really yet another nice addition to make the game look authentic, really sets the style and feel.
A really cool twist is that the game actually comes with a little pocket mirror in a small linen bag, you know… it really is a cool little bonus and it works like a collectible idea too (just like the Yo-Yo from Zerosphere), it will be funny to see how many got this one in 30 years from now. Sadly this little mirror is basically just a badge with a reflection on the backside and not a proper mirror, so top score for the bag and idea but the execution is flawed sadly.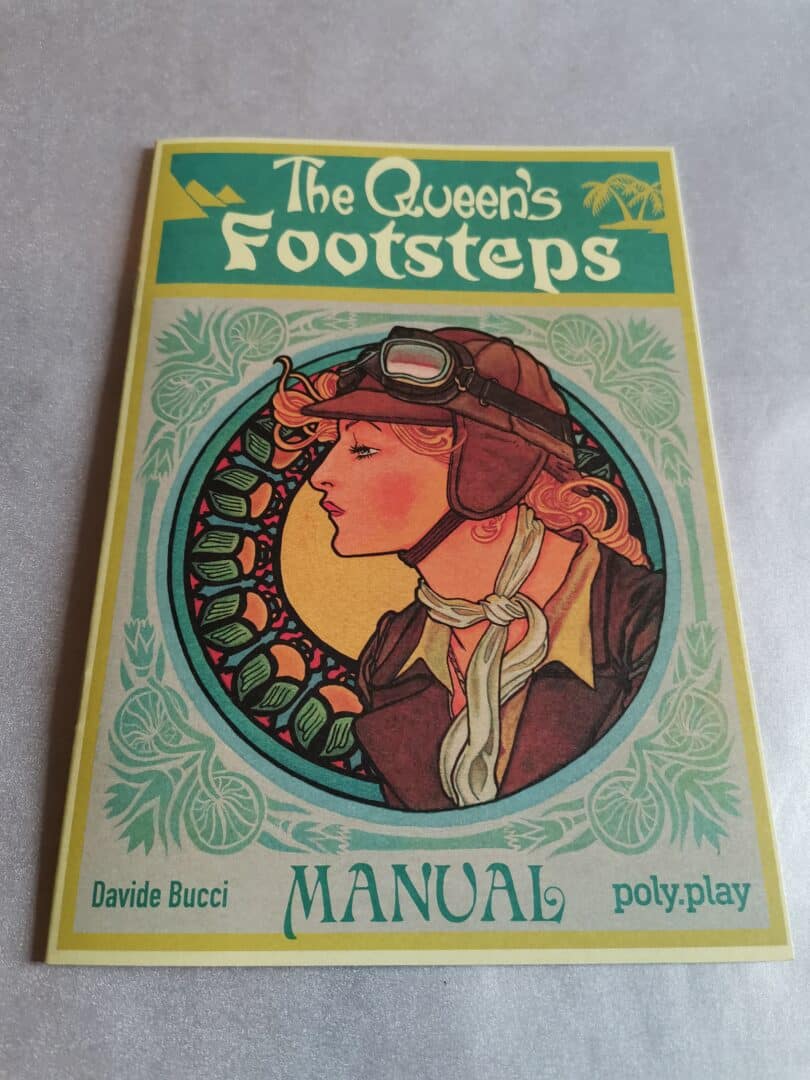 The manual got the same image as the front of the box and is printed on a rather good quality paper, looks really good, and yet again with the art + paper used it feels like a really old product.
The manual ain't all that huge but there are like 8 pages which not only look really good but also feel really good.
The box comes with 3 stickers, one of them unique to this game and the rest are the ones that come with every Poly.play release.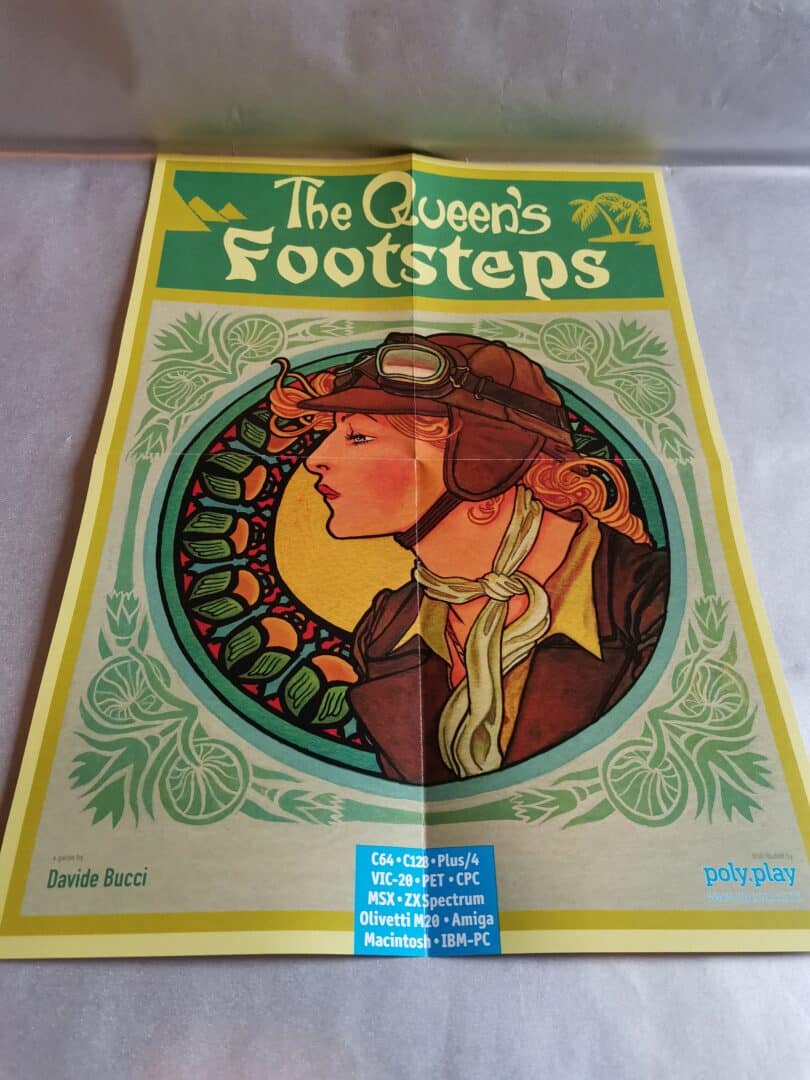 Like with the other Poly.play games this one also comes with an A3 poster and yes this is definitely going on my wall*/roof (picture soon?).
Interested in this box and or just the game? The price for the collector's box is 25 Euros and can be bought straight from the poly.play website or you can buy it from other places like the wonderful shop at Alinea Computer.

This write up is sadly only for the actual box and contents which means I will have to do a game review later on if time permits it, but yes I can really recommend the game to all Amiga collectors out there as a collector's item as well as fans of text adventures, oh and yes keep in mind that every single sale will help the developer to stick around and do more Amiga games in the future.
Follow Us... Inspire Us To Get Better... Keep The Flame Alive
About Post Author