DarkSiders 2 : Premium Edition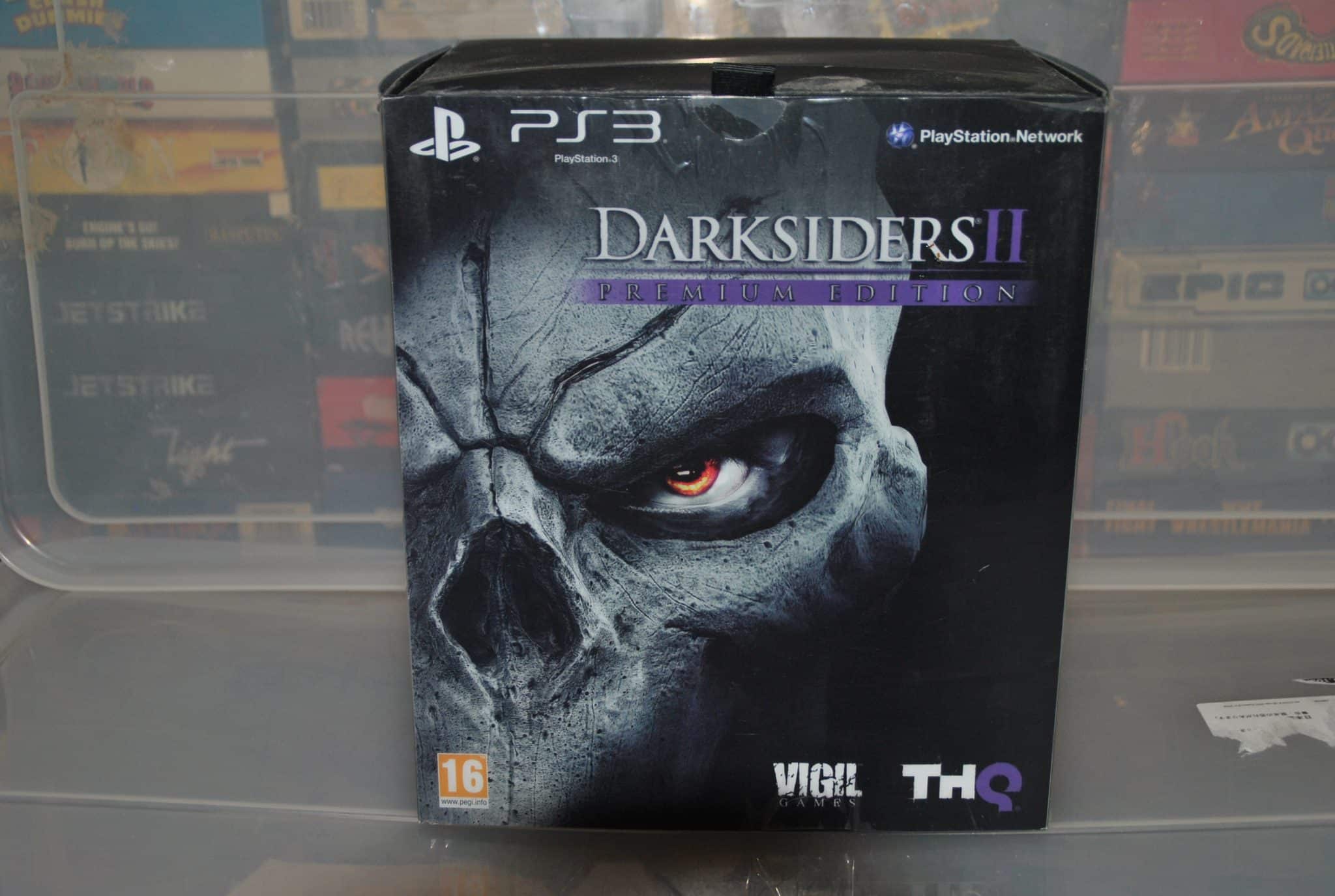 Darksiders 2 Premium Edition is quite a collectible, only 3000 was produced and is already quite sought after by collectors.
I am a huge fan of the first game so that is why i went out and spent a shit load getting this special box, i am not regretting buying it so far.
Inside the package you will find:
Real life-sized mask carved in some type of clay/stone or whatever and it weighs like 1,5 kg.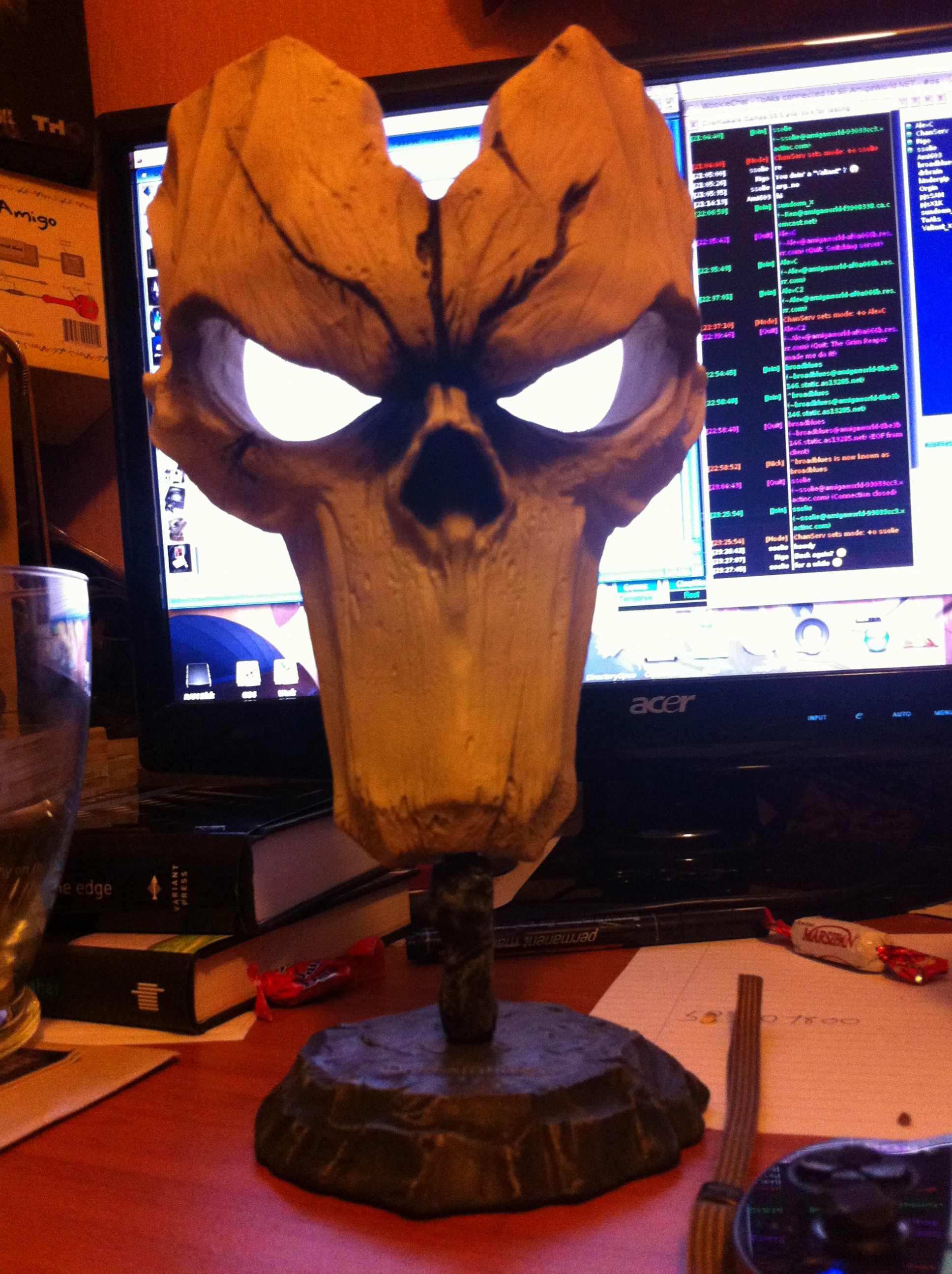 looks awesome with light in the background eh?.
A huge art book, lots and lots of awesome pictures in a proper hardback book form.
DLC Codes for music and various stuff like Armour and even a new story pack (azure's tomb) to play through which came about 2 months after the release of the game itself.
The DLC is the same as the Limited Edition by the looks of things.
The actual game bundle is Darksiders 2: Limited Edition so nothing special there really.
The game itself for me was kind of a letdown, its robust and fun to play but i somewhat got sick of the looking everywhere to find the actual mission so at this moment (2 months after release) i still haven't finished the game.
Follow Us... Inspire Us To Get Better... Keep The Flame Alive
About Post Author