The Frozen Wilds – Horizon add-on
When I decided not to buy Horizon: Zero Dawn on day one I knew I was going to regret it. Preceded by a well-deserved hype, and with an awesome Limited Edition coming along, that would have been a perfect product to buy. Despite that, and claiming a chronical lack of time that is now getting obnoxious, I let this one skip until it was too late. A few months later, Tony published this splendid review, but the damage was already done!
I finally bought the game some time ago, thanks to a discount program at my favourite store, and I immediately fell in love with it. If you want to know why, please read Tony's original post. Let me just say that, like Tony, I took about 60 hours to get a platinum on this title but, if I had more time, I would have spent at least another 60 hours just to travel around, visiting places and talking to people.
In the end, I had to let the game go: I was "needed" in other worlds and in different dimensions … yet, Aloy kept calling me …
And so I did it! Despite the fact that I don't have a good relationship with DLCs, for I believe many of them aren't really needed and they are just "more of the same" (here is an old rant about them …), I really wanted to spend some more time in this incredibly looking world. I went to PSN and I (luckily) get the expansion The Frozen Wilds at a discounted price. I have been playing games for many years, and I believe I know when a product is going to keep a promise. With The Frozen Wilds this fact was clear from the start: a new part of the game-world that was not accessible before but that fell right on the spot; a story plot perfectly fitting the main game ones; a demanding environment, capable to challenge you in an unforgiving yet fair way (no gratuitously difficult just for the sake of it); new machines to fight; new sidequests to complete …. This, and much more, is this awesome DLC.
I spent hours just travelling through The Cut (this is the name of the new region), exploring every corner of it, disabling corrupted Control Towers, testing my skills on Hunting Grounds and killing deadly machines. But, most of all, I spent hours watching the landscape and touching the snow…
As silly as this thing might seem, everything seems so real in this world and I really wonder how a VR version of this title could be …. the pictures just don't give justice to an environment where the snowfall looks and feels real. I suggest you try it out by yourself.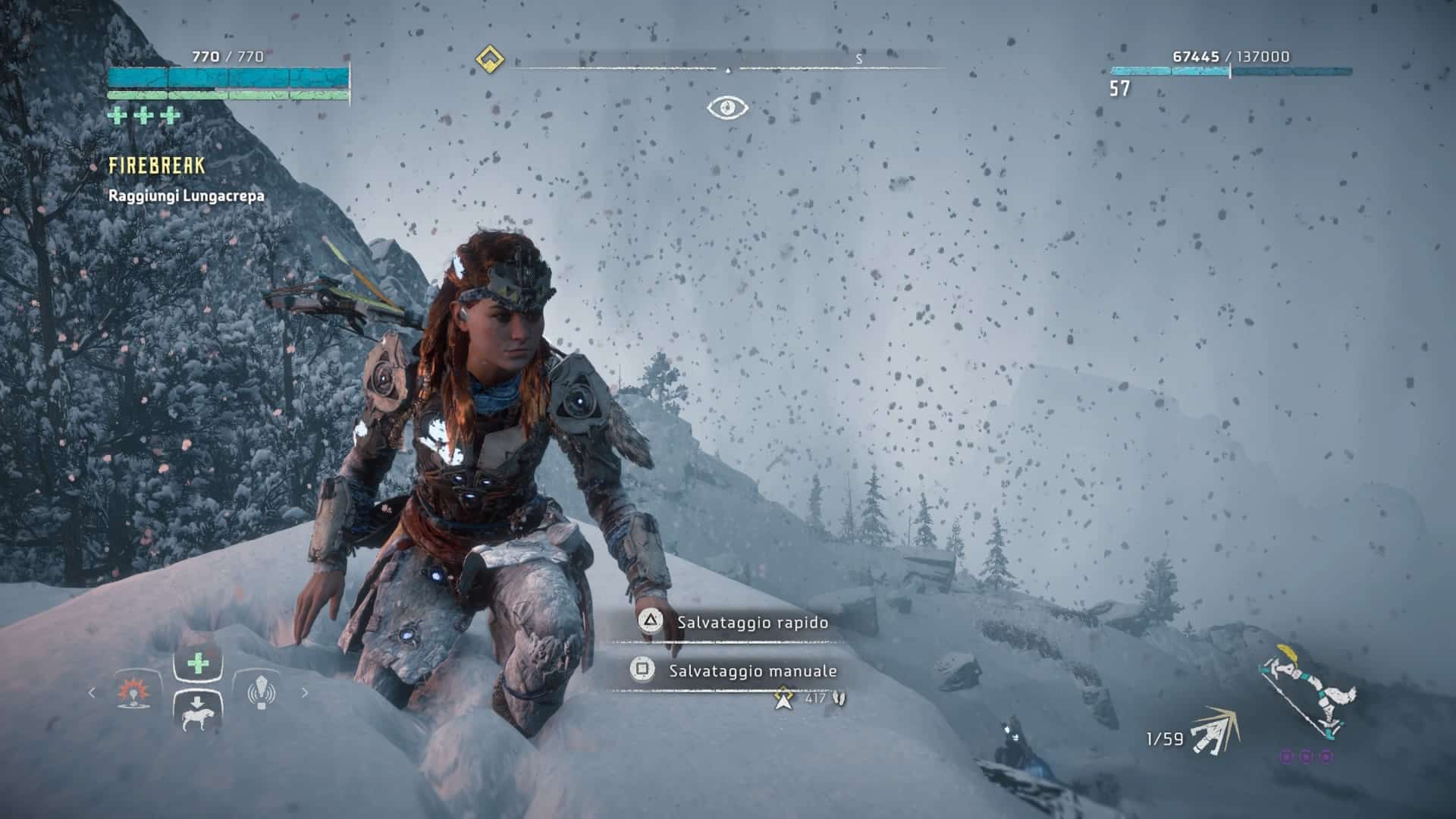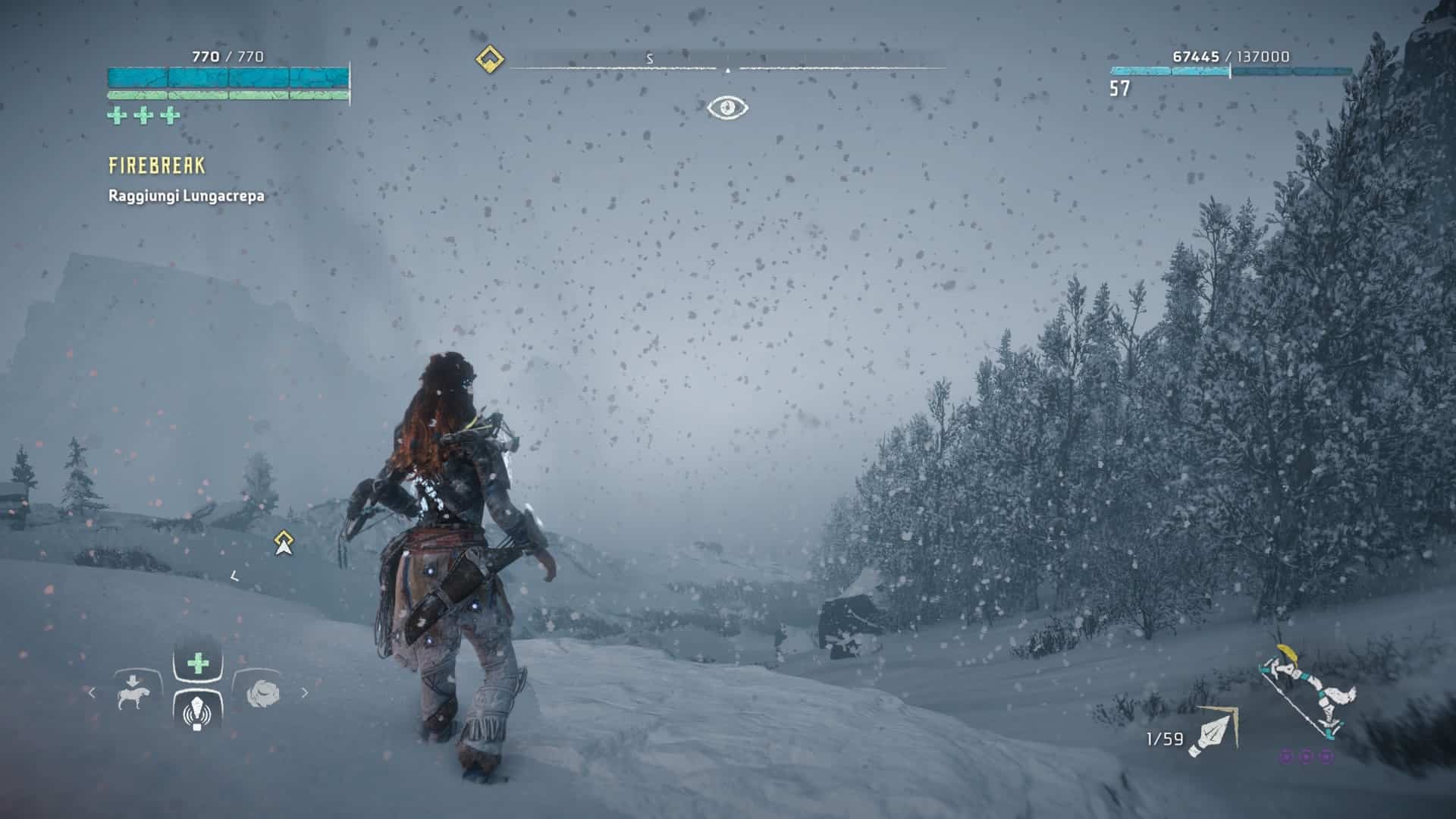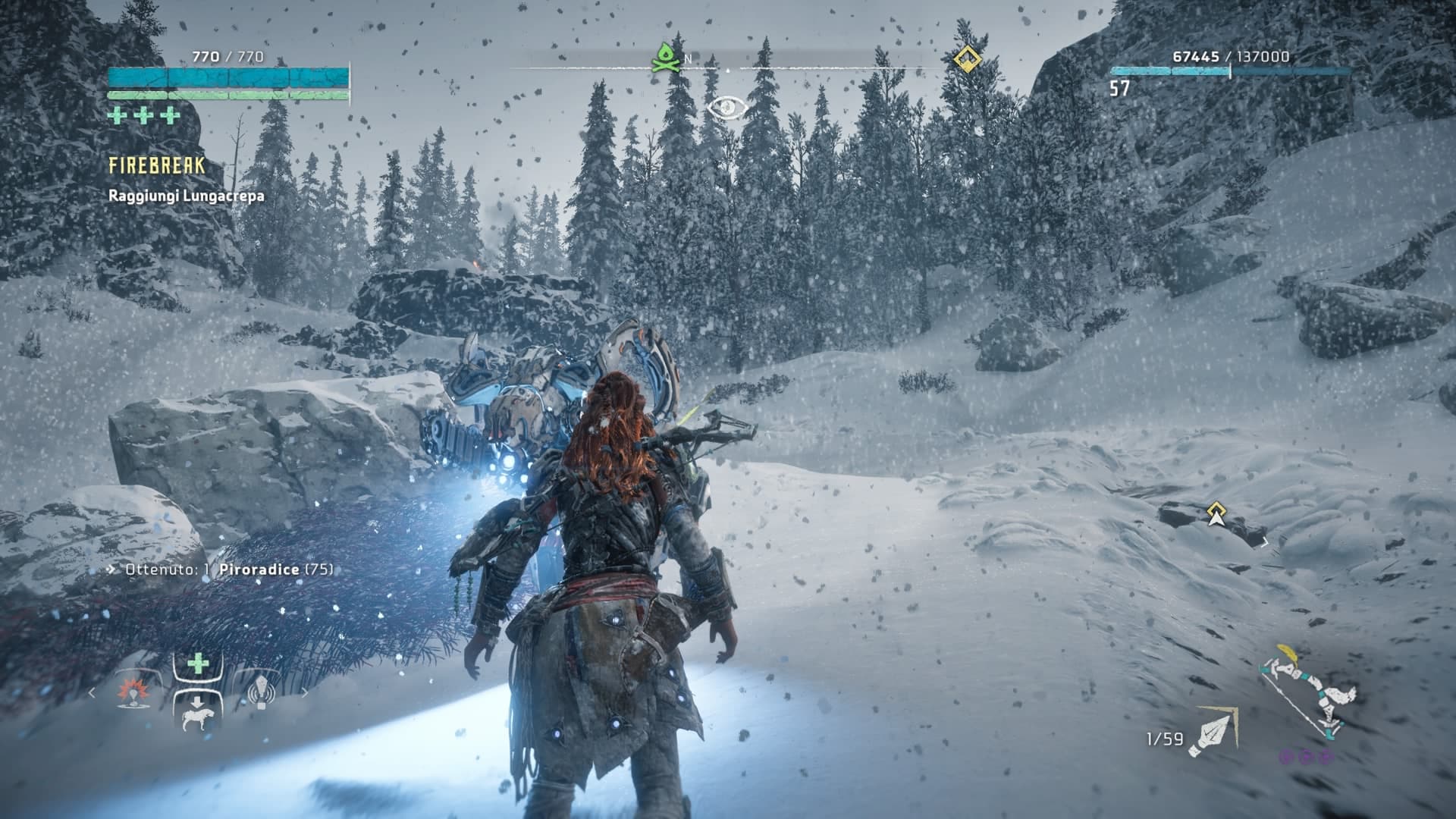 In the end, not only I got a platinum in the main game but I also managed to achieve a 100% completion rate even on the DLC's trophies set, a thing that I actually never did before despite some games DID have nice DLCs. For example, I could name Left Behind for the original The Last of Us and Final Fantasy XV additional episodes, products that weren't just simple "more of the same" but actually shed more light on the character introspective department (IMHO).
Furthermore, even though I do appreciate a good-looking graphics compartment, I always thought that in a good game the important part is the story. Against all my beliefs Horizon: Zero Dawn really made me consider upgrading to a PS4 Pro with a 4K TV set. This is how good this game (and its DLC) is … this is why it should not miss in your personal game library.
Follow Us... Inspire Us To Get Better... Keep The Flame Alive
About Post Author